The
Portland Modern Quilt Guild
meeting is tomorrow night. I am so excited to go! They asked everyone to bring a "mug rug" to the meeting. A smallish placemat is what it is. To put your mug of coffee or hot cocoa and a treat on. There are some adorable ones floating around on Flickr.
My first thought was a "mini" picture. Then of course my thoughts drifted to the beach. That is where my mind is a lot, at the beach. We love it there. So naturally I thought of surfing, my husband the addict. He loves surfing. Anyways, surfing made me think of
Heather Ross
, and the AWESOME surfboard she put her artwork on. I want one so bad to hang in my bedroom. As if I'd use it for surfing!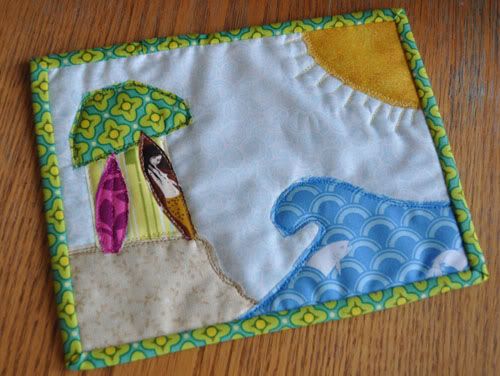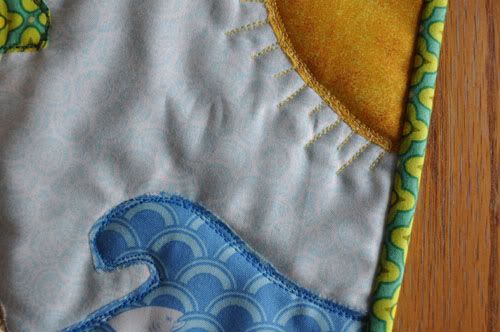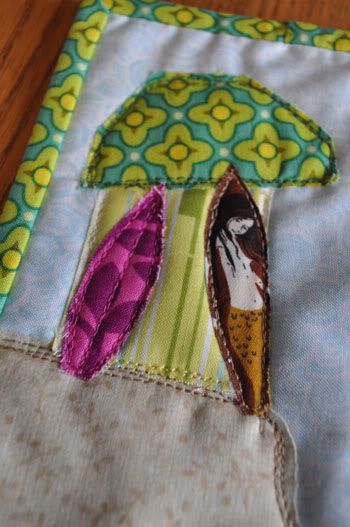 The beach hut has it's very own Mermaid surfboard! Ha, see I got my surfboard after all. Awesome right?? There you have it, my very first beach mat. Sorry, can't call it a mug rug, it's made for the beach.

You all want this board don't you?? I know I do.