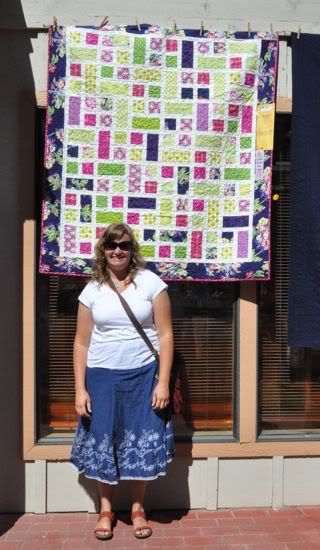 We hit the quilt show on Saturday morning early, the weather was perfect all day, we were so happy to be there. I had a quilt on display this year with the
Portland Modern Quilt Guild
exhibit. It was really fun to see our quilts hanging, and so many people excited about them.
Over 1,300 quilts were on display, I have a lot of photos in my
PHOTO GALLERY
so feel free to go and take a look at many more of them.
Charissa and I liked the mermaid quilt.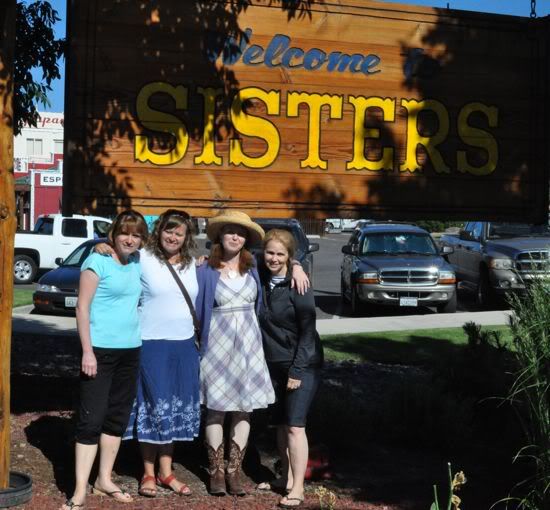 Colleen, Me, Jenn and Barbara
While I was at the
PMQG
exhibit, Jean Wells stopped by to visit. She is the owner of the
Stitchin
' Post and quilter
extraordinaire
. It was fun to get to meet her. In this photo is:
Jean Wells
,
Monica
Solorio
-Snow
,
Elizabeth Hartman
and Me. (I am a huge fangirl of all of these peeps, so I was stoked!!!)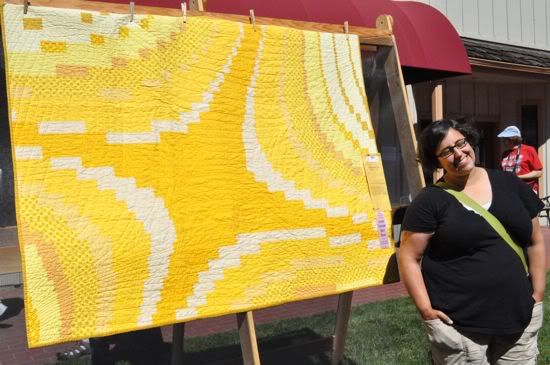 Miss Jill with her fabulous quilt that won the Project Modern Challenge!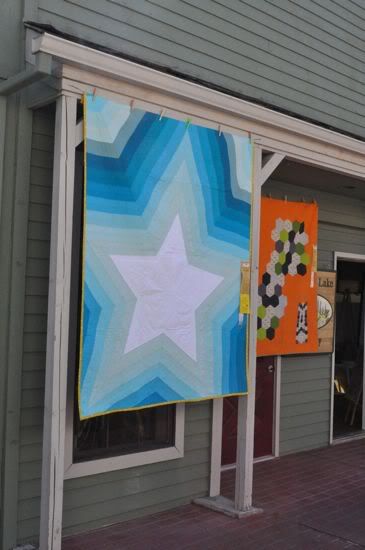 The Mad Hatter, this group of quilters all read Alice in Wonderland and made a quilt interpretation, then they dressed up. I'd like to note that the Mad Hatter is my Accountant, isn't that hilarious??!?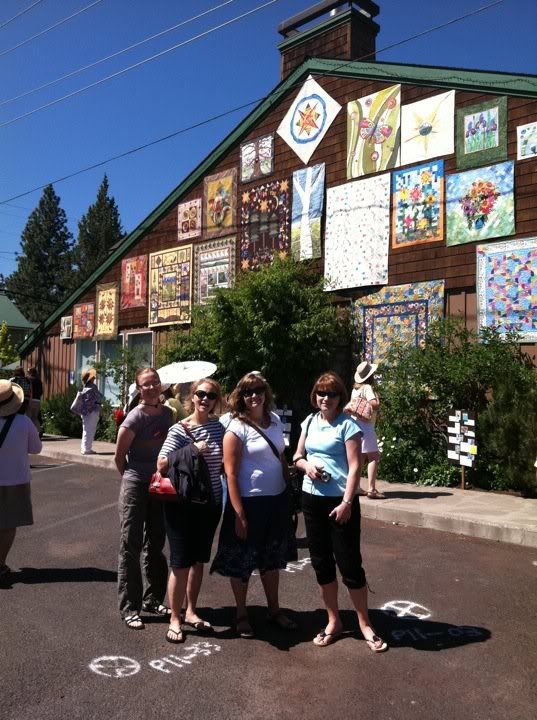 We had a fabulous time, if you haven't attended this quilt show, I highly recommend it!