By Friday night all of us had arrived in Sunriver for the weekend. We had our
Gift Exchange
, and Jenn made yummy chili, and we got right to work on our projects.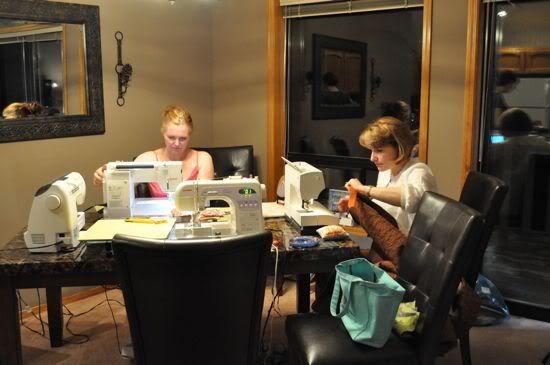 Petra
was working on a gorgeous pattern by
Chasing Cottons
, her fabrics were so pretty. It made me want to make one of those quilts.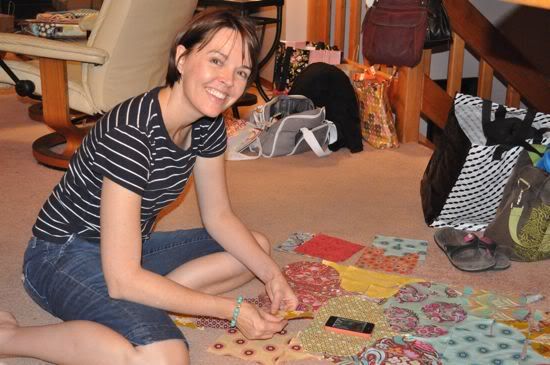 Jenn
was working on her Oregon Porch Moss quilt, love it! She told me she is almost done with it now.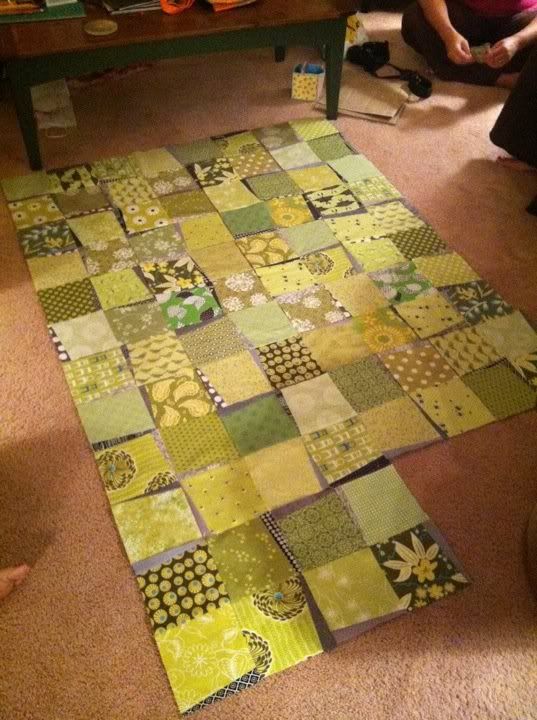 I worked on the
Warm Cool Quilt Along
, all of my half square triangles are trimmed and ready to go! I have to find time to lay it all out in a pattern, have to choose a pattern...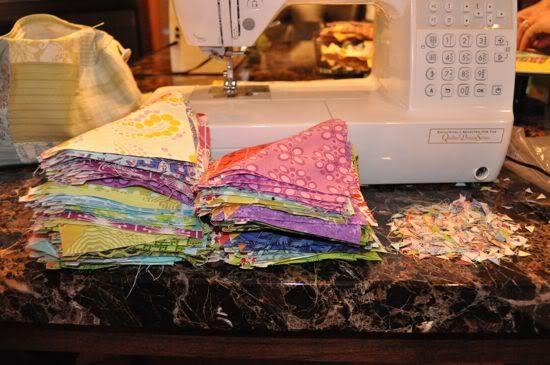 Charissa was cross stitching, Jen was making a Hexagon "Z" for her cute son Zeke, Colleen was making a flip flop summer wall hanging & Jill was binding a quilt.
Barbara was working on an activity book for her grand daughter. We tried to go to bed semi-early because of the quilt show the next day :)