Jenn
and I made skirts on Sunday! We've both been wanting to give it a try for quite some time, and finally got together to do it. She had some beautiful green flower fabric, and I had some Tula Pink fabric that I bought just for a skirt. We set to work. With me knowing how to do a zipper, and her knowing about the warp and weft of fabric so it would hang right, we managed to each make beautiful skirts.
*how do you pose? I am such a bad "poser"*
Thanks Jenn for a fun night! Look at this cute skirt!!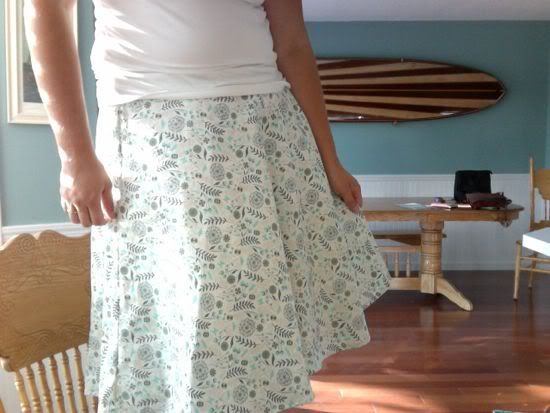 * I stood on my kitchen chair to take this photo, haha!*
At church I am now working with Young Women, ages 12-18. It's been so much fun so far. For their birthdays I am making them Scripture Totes. I just kind of winged it using ideas from the multiple bags I've made before. The girls really liked them yay!!