I finished the second quilt made of granny clothes! I am pretty happy with how this one turned out. I was asked by a friend to make three quilts out of her mother's clothing for her children. It's been quite a project, but a very worthwhile one.
I found the inspiration for the quilt in an old magazine. I really liked the pattern, and the play on lights and darks.
After I got everything cut out, and the blocks sewn, I took it downstairs and laid them all out on the living room floor. My family was watching TV, so they were soon helping me arrange all of the blocks. The first layout I had in mind I really did not like, and then I was freaking out that is looked so terrible, and I was going to have to make another quilt. Mark took over and rearranged the blocks to make them look so much better. Thank you Mark! It was nice to have somebody else's perspective.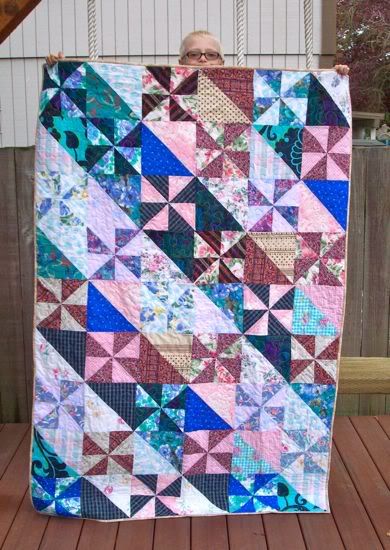 I stipple quilted it using white thread, and put a green flannel on the back so it'll be nice and warm. I bought the flannel from Connecting Threads, it is really soft and has a nice weight to it. This is a lap sized quilt, and is long enough to tuck your feet under. Perfect size!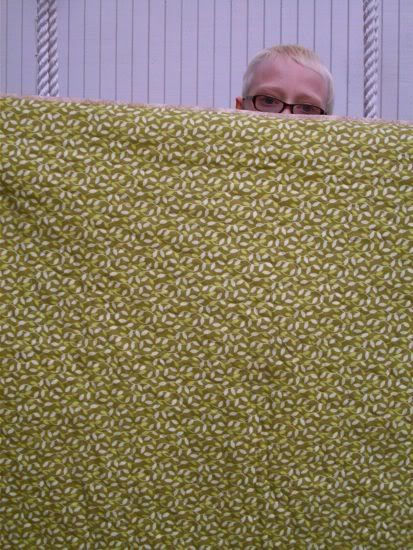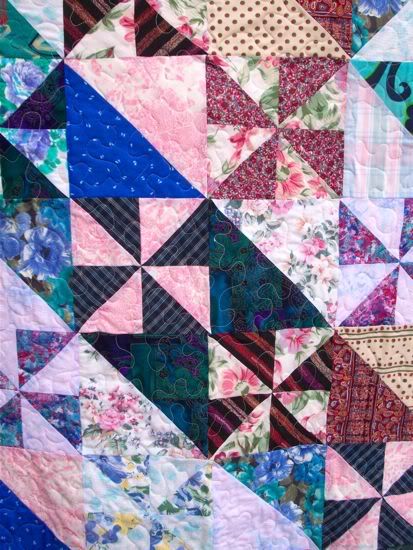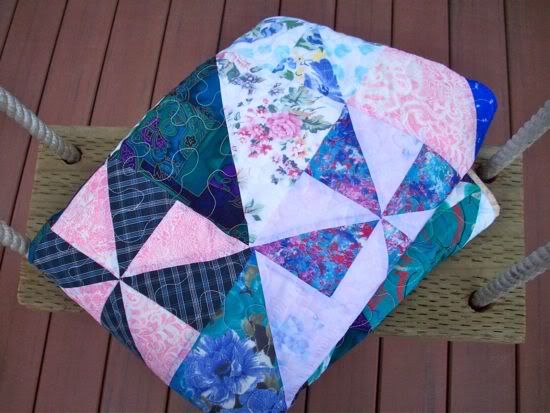 You can see the first quilt I made out of granny clothes HERE. I am working on the third and final quilt for my customer using these clothes. The top is done, it just need to be basted and quilted.