When I was commissioned to
make the three quilts
from a friend, another friend caught wind of it.
He asked me if I'd make him a quilt for his wife for Christmas too.
His only request was that it had purple in it.
I was more than happy to oblige.
I needed some fresh and new fabrics to work with in between working with the clothing quilts.
I dug out the pattern I had used for my orange and aqua baby quilt last year. I decided to make a bigger version of it, this time using purple and blue.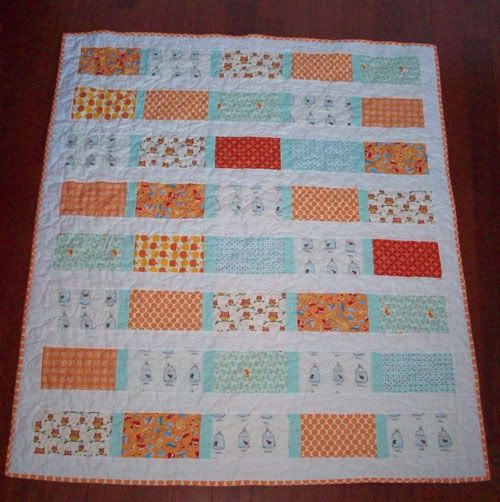 I found most of the purples at The Stitchin' Post. Me and my family had taken a drive out there in June. The dark purple separating the blocks is a Moda crossweave, the warp and the weft of the fabric is a different color, giving it a shimmery effect. It's so pretty. There is several fabrics from the Tula Pink line called Parisville. I love that fabric. I love anything Tula Pink designs actually…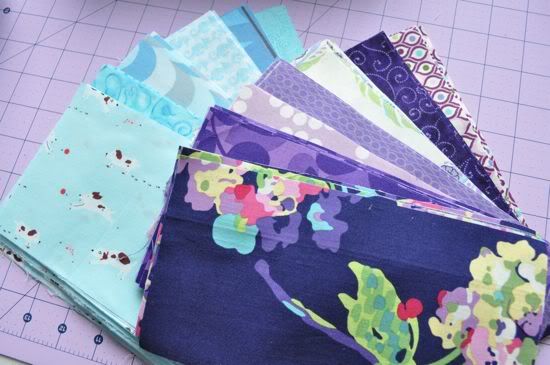 The blues were all from my stash. I knew his wife loved dogs, so I added in a print from the Sherbert Pips line, those puppies are so cute!
This is a huge quilt, I didn't intend for it to be quite this big, but I was having too much fun with the fabrics. I backed it with flannel, and bound it with a Parisville print.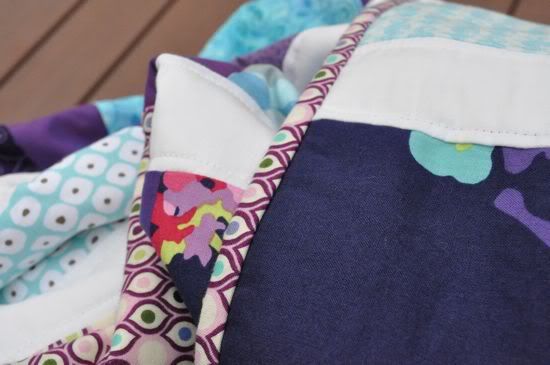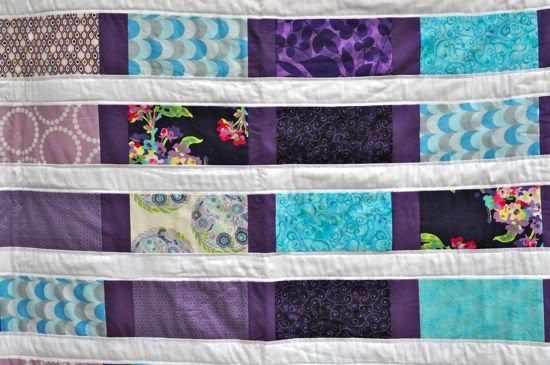 I am selling some of my cross stitching patterns, go HERE and let me know if there is anything you are interested in!