The weather has been really amazing here this past week. It's a bit chilly, but sunny and bright outside. The leaves look amazing in all of their fall colors. It's so inspiring! All too soon they'll be gone and it will be raining and gray outside, I am trying to enjoy it while it lasts.
Christmas is on my mind, or at least making things for Christmas gifts is on my mind. I've been chipping away at my little list for my friends and family. I plan on giving as many handmade gifts as I can, because I enjoy it so much! Usually they enjoy them too :) I've been making tote bags, wristlet key chains, table runners, pot holders. All to be revealed after Christmas of course! Too many of my friends and family read my blog! Here is the fabric I am using though, because we all love seeing fabric right?



I've had this home dec weight fabric in my stash for years, and it's high time I used it!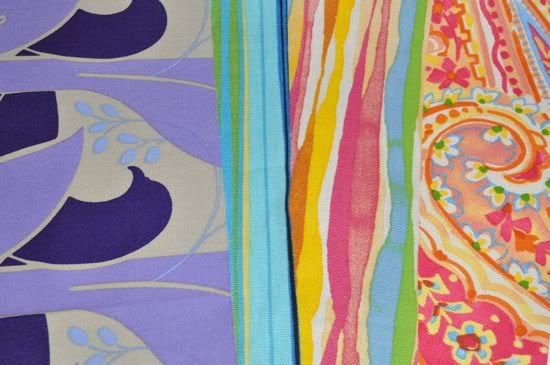 He's a mean one Mr. Grinch, a family favorite! I love the bright colors of this Dr. Seuss fabric.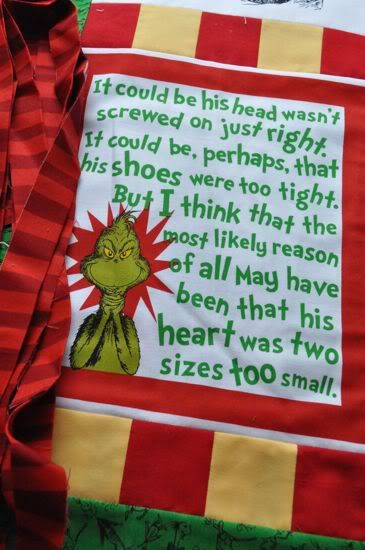 Scraps and ribbons for some lovely projects are always fun to use.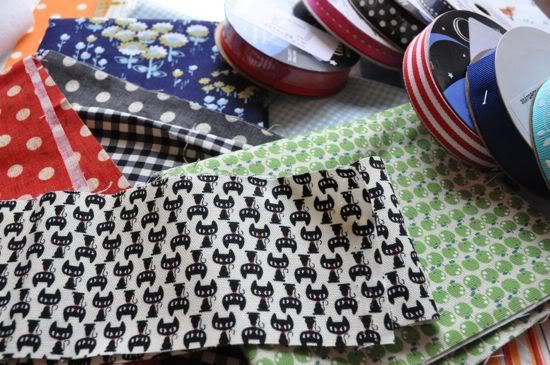 A swap for the Portland Modern Quilt Guild. Look at the lovely fabrics I get to play with! Heather Ross is always welcome at my house :)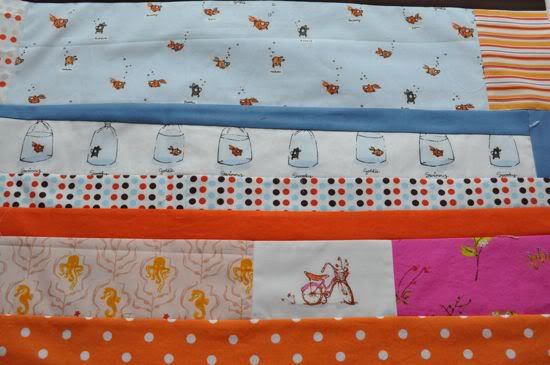 The final commissioned quilt, is being quilted!
I've been a busy momma, it has been a fun few weeks.