Well, I can say that I accomplished quite a big project now, and I am so glad that it is finished! I am proud of myself for sticking with it. I learned a lot from it. Quilt #3 from granny's clothes is officially complete!



I wanted a pattern that didn't use a lot of triangles, after the last one with pinwheels, I decided trying to get stretchy fabrics to lay down nicely after being cut at 45 degree angles wasn't worth the anguish of doing again. I found another pattern from the book, Quilts, Quilts & More Quilts! to use.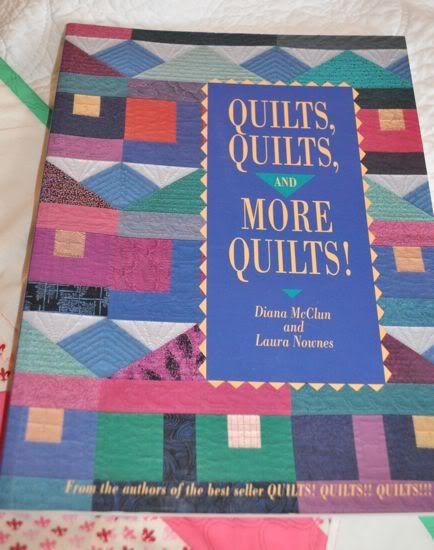 I came across this pattern of a quilt made with bowtie blocks, bingo! Once again, I laid out my fabrics in light and dark piles, and then paired them up, it seemed to work, you can actually see the pattern on the quilt!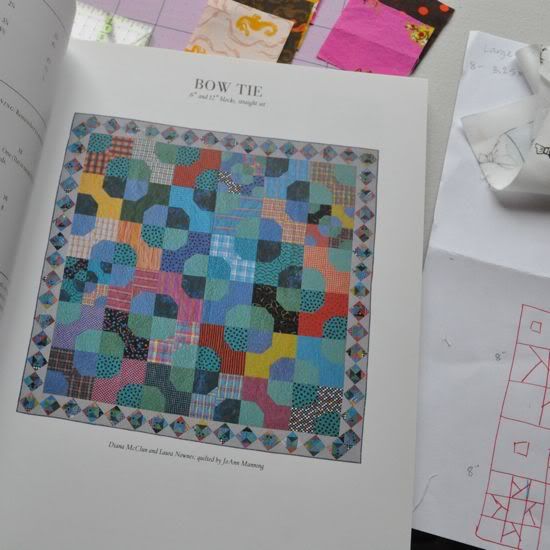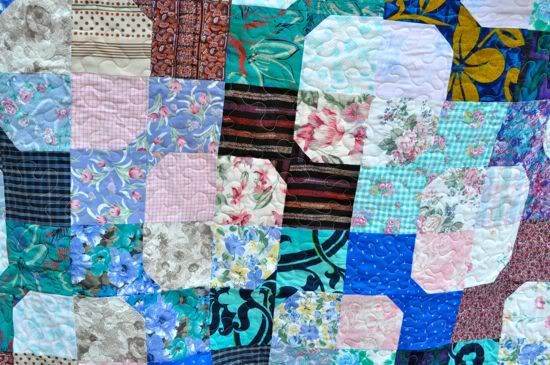 The backing of the quilt is a soft tan flannel, again from Connecting Threads. I like their flannels! I quilted it using a tan thread, and bound it in dark blue.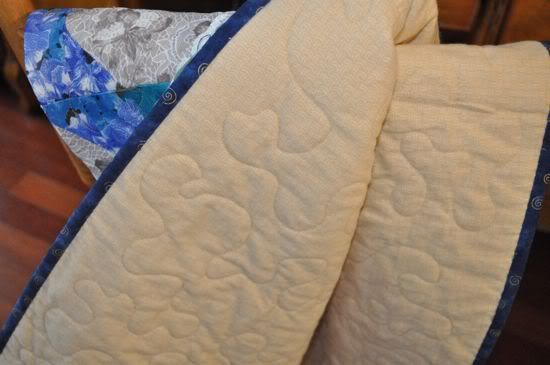 I was surprised at how well these quilts went through my machine when I was free motion quilting them. I thought they might bunch up (because of stretchiness) or break a needle. I pin baste my quilts, and I tried while basting to pin pretty close at least 4" apart. It worked well. The quilts all were quilted with no issues or puckers.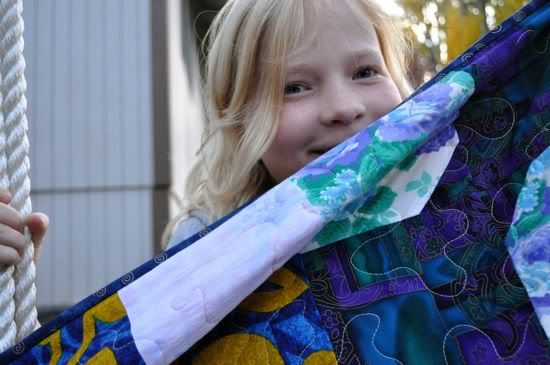 My advice to you for making a quilt out of clothing is to find a pattern that isn't too intricate, but can show off your fabrics. These are memory quilts after all. Also, keep in mind some fabrics made from clothing (like the ones in these quilts) don't like to be ironed, and are incredibly stretchy. You have to be patient and careful with piecing them. I would even recommend using stabilizer, and a lot of pins!
Here are the posts for Quilt #1 and Quilt #2.