While visiting my family over the summer, my sister gave me a pile of Christmas fabrics she'd been collecting for awhile. She was just about to have a baby, and knew she wouldn't have time to make something with the fabric. There were two charm packs of this Christmas Fabric. I decided to make a table runner out of one of them.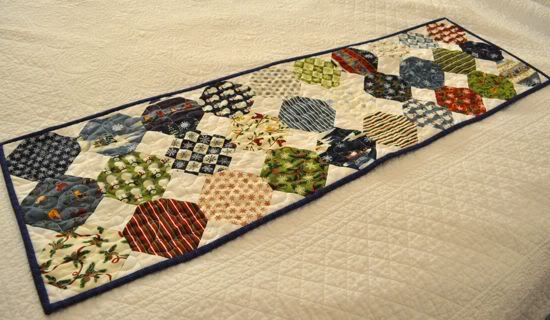 The block is a snowball block, and there are 30 of them. It was really simple to make, and I like the pattern it creates, a kind of honeycomb.
I made a Schnibbles quilt out of this fabric in 2009, called Winter White. You can see it
HERE
.
I did swirly free motion quilting on it. It was mailed off to her early so she could use it this month on her table. Love you Nikki!!