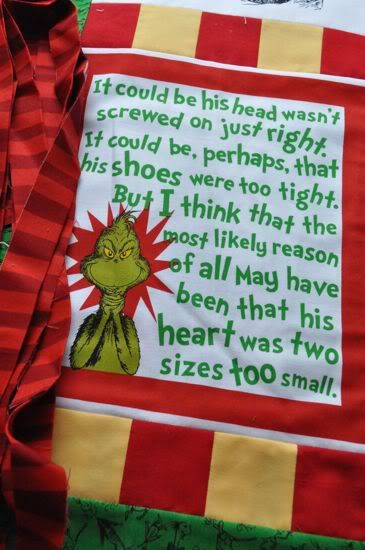 My dad has always had a thing for The Grinch. He would read it to us, sing the song randomly, and be a goof about it. I even bought a tie for him at one point which he wore regularly :) When I saw The Grinch fabric at the quilt shop I had to get some to make him a gift! I ended up making a table runner for their coffee table, that way they can enjoy Mr. Grinch for the month.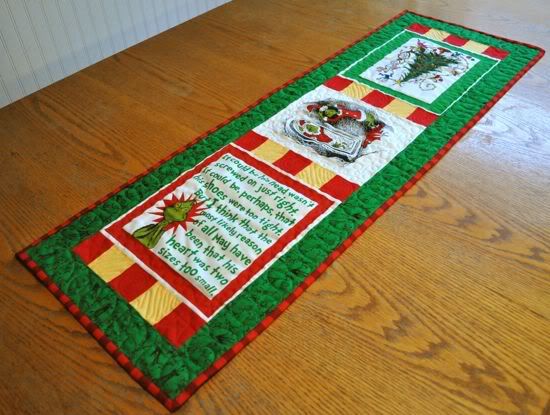 I had fun free motion quilting this one around the blocks.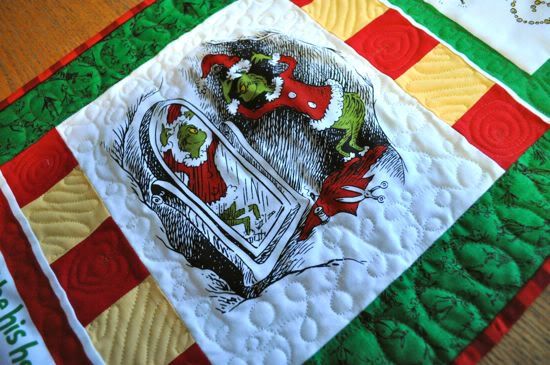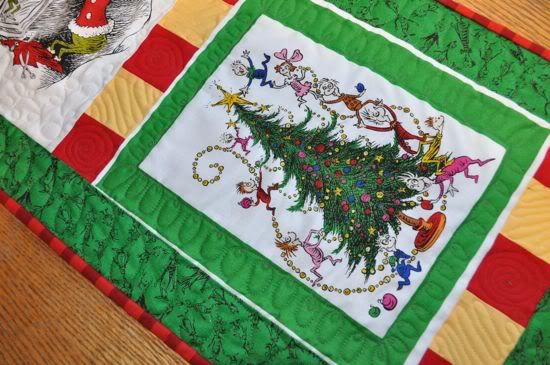 There are still quite a few panels left which need to be turned into a couple of pillows, that will have to wait for next year! I am so Grinchy like that. Do you guys love The Grinch?