I was sewing like a mad woman on Friday afternoon, trying to get my mother's Christmas present completed. After I got done stipple quilting her present, I decided to clean out the bobbin case. I've done this a gazillion times… after I put it back together it wasn't working right. First the needle wouldn't pick up the bobbin thread, then the stitches were really tight, then the thread cutter couldn't grab the thread. I took it to the sewing machine E.R. the next morning and they told me that the timing was off on it, so they'd have to keep it, and it'd take two weeks!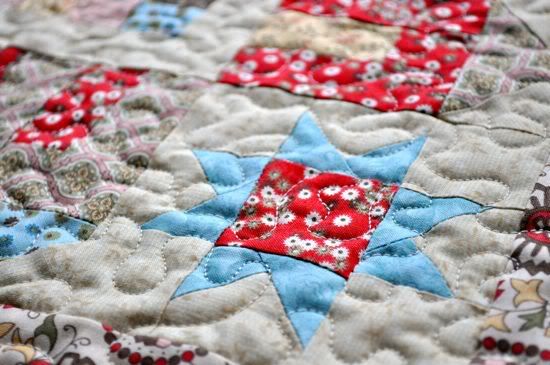 Luckily, I have a backup machine, the old school Kenmore is dusted off and back in use. I am so glad I kept that machine. I must admit, it's like getting on a bicycle I haven't ridden in 10 years and trying to figure it out all over again…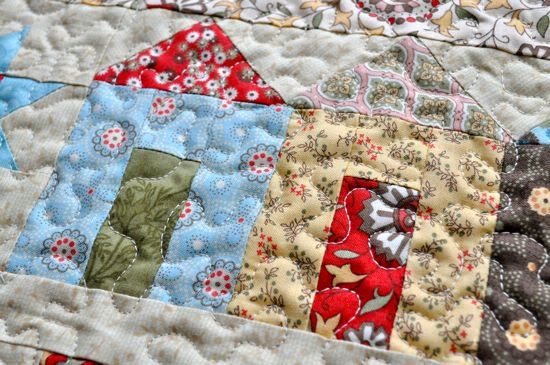 So, onto my mom's lovely present. Carrie Nelson over at Miss Rosie's Quilt Company designed a really sweet pillow, you can find it HERE. I wanted to make one so bad, but knew I wouldn't have time to do it in "my" colors. So, I decided to make my mom one, and I'll make one for myself another time.
Instead of making mine into a pillow, I made it into a small table topper. It'll fit her end table by her easy chair perfectly!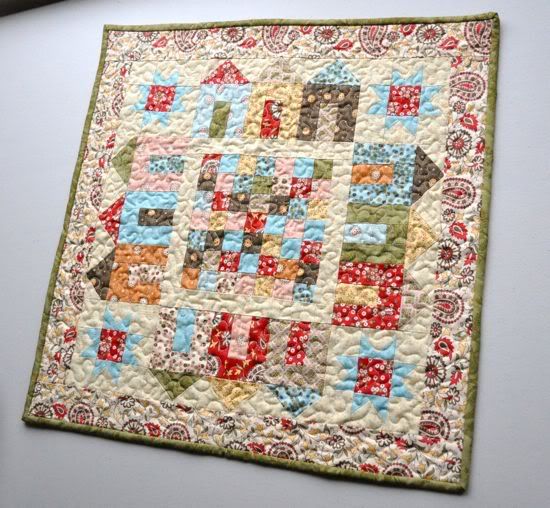 The fabric I used is by Moda called Simple Abundance. I've made several other projects from this fabric, a table runner, pillows & a quilt. I bought a fat quarter bundle of it. Just so you know, if you ever buy a fat quarter bundle of a fabric line, you'll get a lot of use from it!!
I backed it in a matching green from my stash, and stipple quilted it using a tan thread.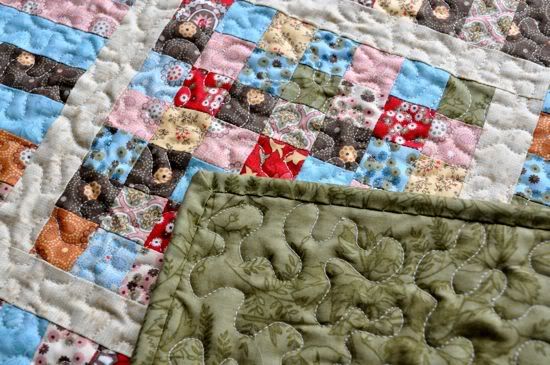 Merry Christmas to my mom!