My friend Stacy is due to have a baby at the end of February, and her friend and I hosted a baby shower for her on Saturday. She is having a girl *yay!!* and we are all really excited for her.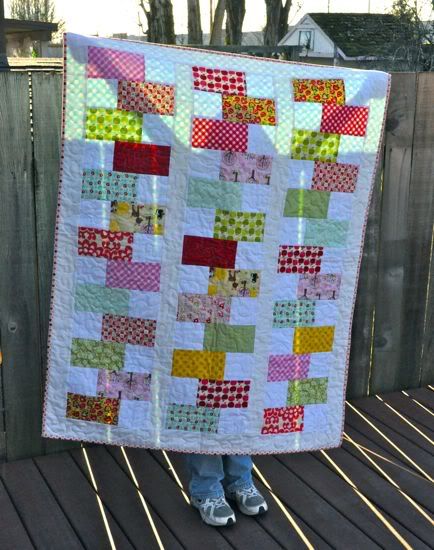 I decided to make her a bright and happy baby quilt. I had fun going through my stash to find the perfect fabric. I used a pattern from the magazine Quilt Sampler, Summer 2011. To make a baby quilt, I just used less blocks. I really liked this pattern, it went together easily and looks nice too.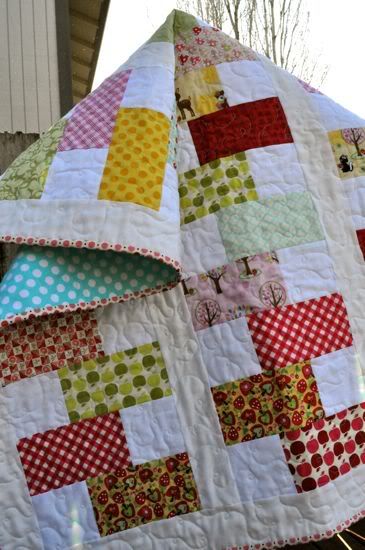 I used an aqua dot flannel for the backing, and bound it with more dots, one can never have too many polk-a-dots!