Only one more border to go...
Last week, I had to miss my Portland Quilt Guild meeting, which made me so sad. I had a nasty head cold I was just getting over, and thought it'd be rude to share it with my friends. So, instead of attending the meeting, I sewed. I worked on Stella Blue again!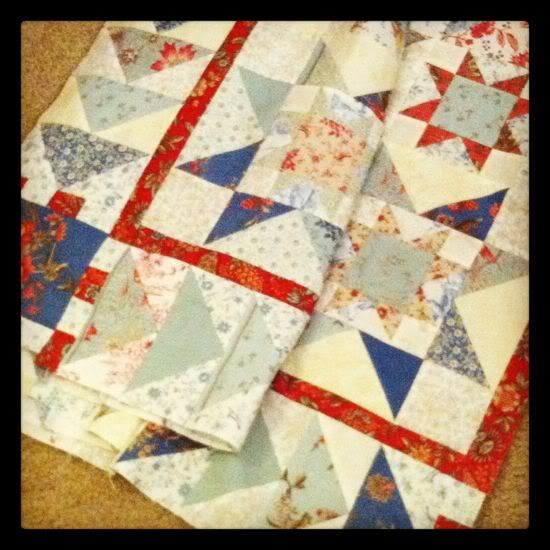 Since I added a 1" border around the top, I had to change the flying geese border a bit. After some fudging, and making the corner block a bit different, I made it all work. I think it looks okay, but I am not taking it out!
So, now all that is left is the big blue 5" border. I will hopefully get that on this week.
In other fun news, I was reading Ladies Home Journal, February 2012, and came across an article about the Modern Quilt Guild, and how quilting is fun and hip, haha! I loved seeing the article, how cute is Latifah??