Well, I had good intentions of making a fabric Easter Basket for my kids, but it ended being a Fabric Easter Bag instead. I saw on Jeni's @
In Color Order
blog her cute
nesting buckets
, and thought, I can do that, and well, a bag happened instead haha! The bag is pretty much the same thing as my
Scripture Tote tutorial
, but I made it a bit bigger.
Here is Jessie's bag. I had fun making her initial, and adding ric-rac!!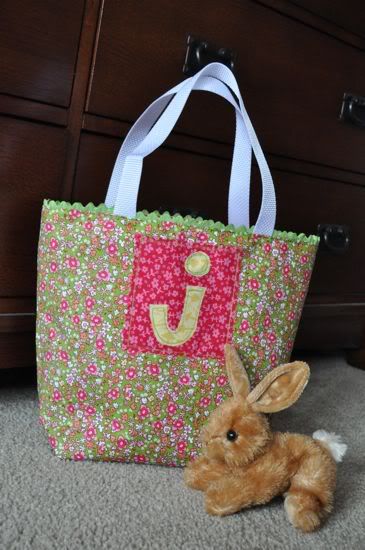 And Curren's bag. I have had and LOVED this airplane fabric for several years, it was great to finally cut into it. I've been waiting for "that project" you know?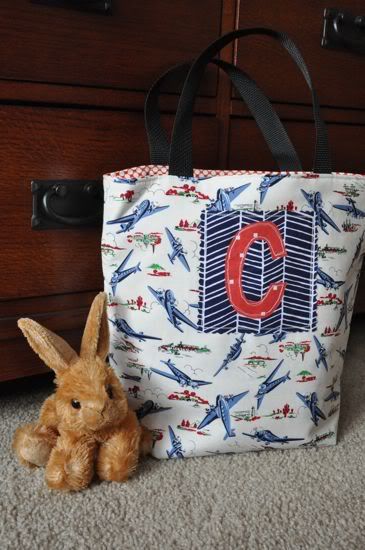 Their birthdays are on Easter weekend. I am going to try and make them extra special this year. The are growing up so fast!!
Jessie has been cross stitching with me, she doesn't have a lot of patience, but she is trying. She lasts about 20 minutes and she's done :)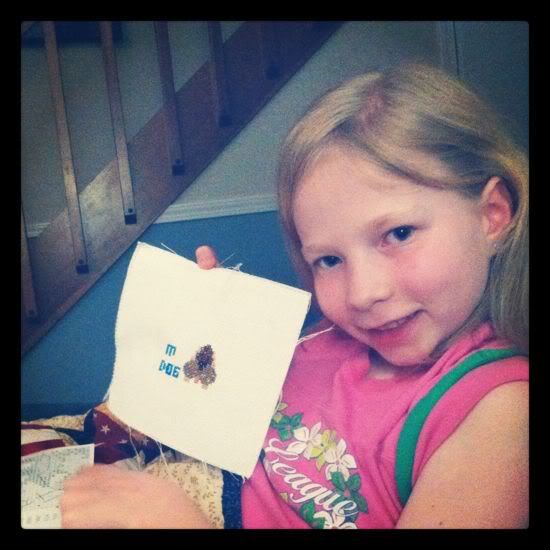 My girlfriend's and I went to see Wicked, and wow wow wow, it was incredible!! I know I am one of the last people to see it, but I loved it. If you haven't seen it, you should for sure.