Well, I have a lot of catching up to do on this blog! There has been a lot of sewing going on around here, and I finally can share it all, I have a few minutes to sit down this morning. Did you all have a nice Thanksgiving? We went up to visit our friends in Anacortes, Washington. It was so great, the weather was nice for us to go out boating and enjoy the San Juan Islands. We had a great dinner with them, and loved having a long weekend to play!
When I asked my mom what she wanted for her birthday this year, she asked for a tablerunner for her dresser, I was happy to make one for her! I used these pretty blues and tans to make it, and she loved it, so that is good news.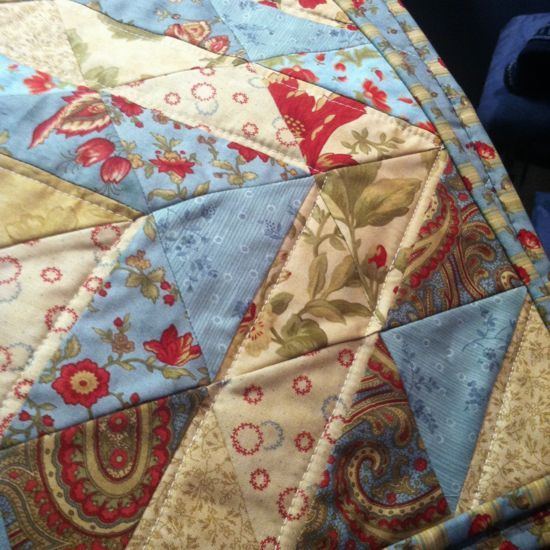 My friend Barbara asked me to piece a fall table runner for her. The fabrics were gorgeous!! I really liked making this one.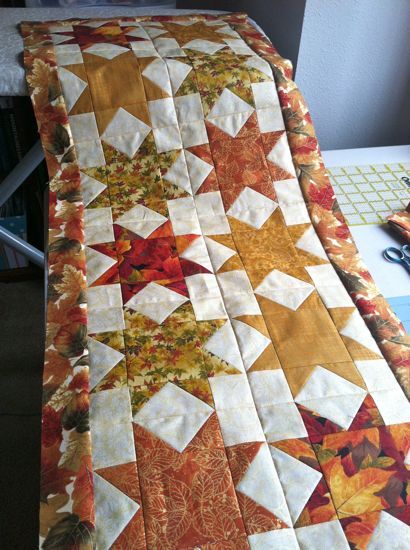 I had a friend approach me about free motion quilting a baby quilt for her, she even paid me, which was awesome. I love how it turned out, I quilted pretty swirls all over it in white thread, and then bound it for her too.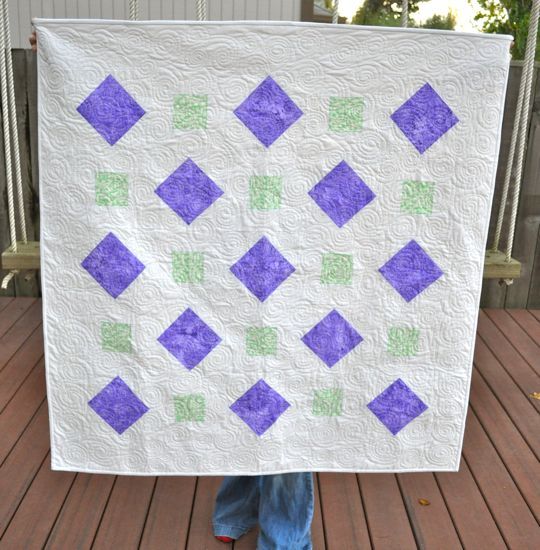 And Barbara had me piece this awesome Christmas quilt top too. She had a big stack of Christmas fabrics in her stash, and I had a bunch too, so we combined them to make this!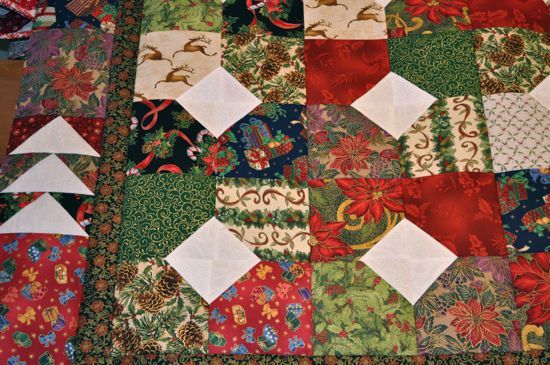 I have several more things to show, but this is enough for now! I love being able to work on all of these pretty things, it has made me really happy. Enjoy your week!
Linking up with Freshly Pieced for WIP Wednesday.