There is so much to write about. I'll start with Christmas 2012. My husband is in the middle of building an old car, a 1967 Camaro and there is a car parts store over by Fabric Depot. He asked if I wanted to go with him to the parts store, then we could stop at Fabric Depot, I jumped right in the car!
Well, we walked in and separated, about 30 minutes later he told me he had bought a bunch of white fur and wanted us to make Jessie (our 10 year old) a polar bear rug for Christmas. Oh man. If you guys know my husband, he loves to make crazy things!!
So, here we are, letting the fuzzy fur fly all over the house. I had to make this while she was at school, and hide it when she got home. Mark eyeballed the shape of the bear and drew on the backside of the fabric with a pencil and then mirrored the image on the other side. We had to cut out the head and hand sew it on. This fur was so thick, there was no way it'd go through the sewing machine.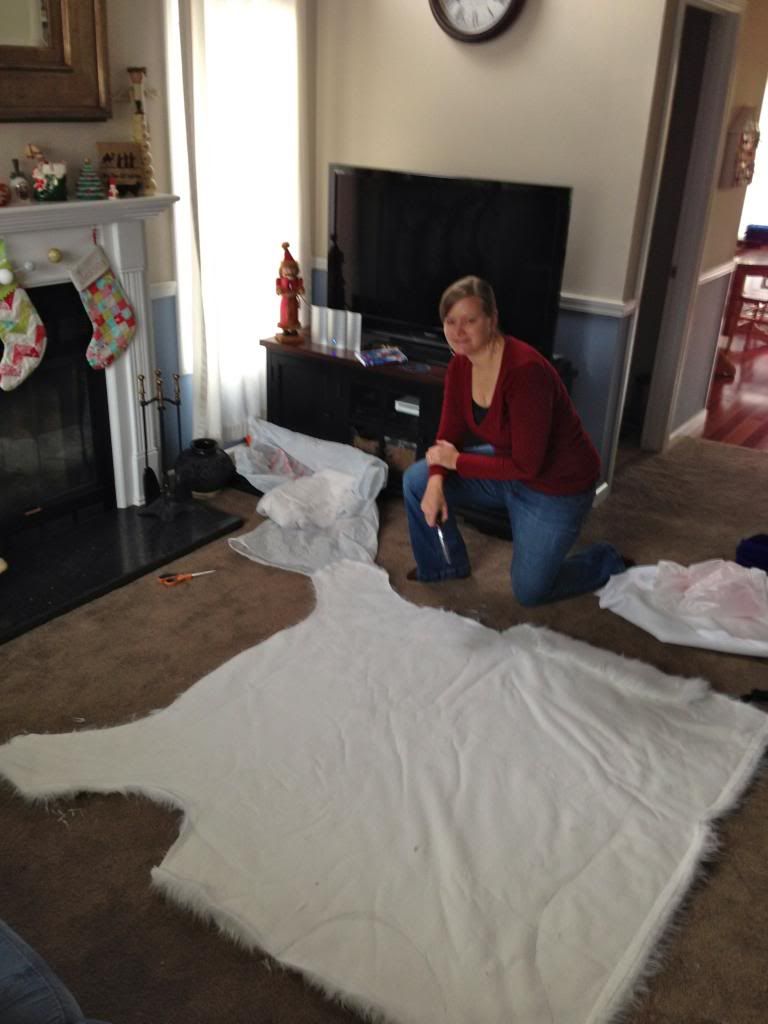 We bought blue and white felt at JoAnn's it was really wide, so I was able to use one big piece. I hand stitched the bear to the blue felt along the edge. I also used fabric glue to help hold it all together. It took several hours to hand stitch it down, I wanted to be sure it wouldn't come apart. After I hand stitched it, I ran a line of fabric glue along the edge all of the way around so the fur would really stay down! Also I used my pinking shears to cut around the blue felt, and then I machine sewed the white felt to the blue felt, so all of the stitches would be hidden.... again I used more fabric glue too.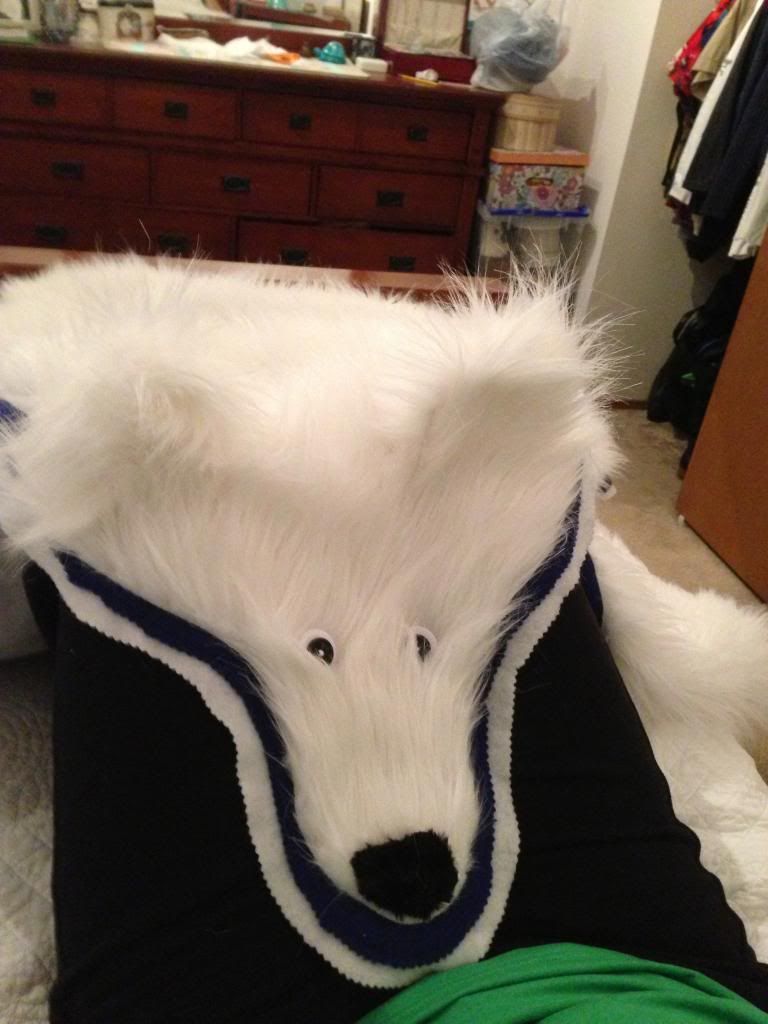 Here we are Christmas Eve sewing it all together! (see the pinked edges?)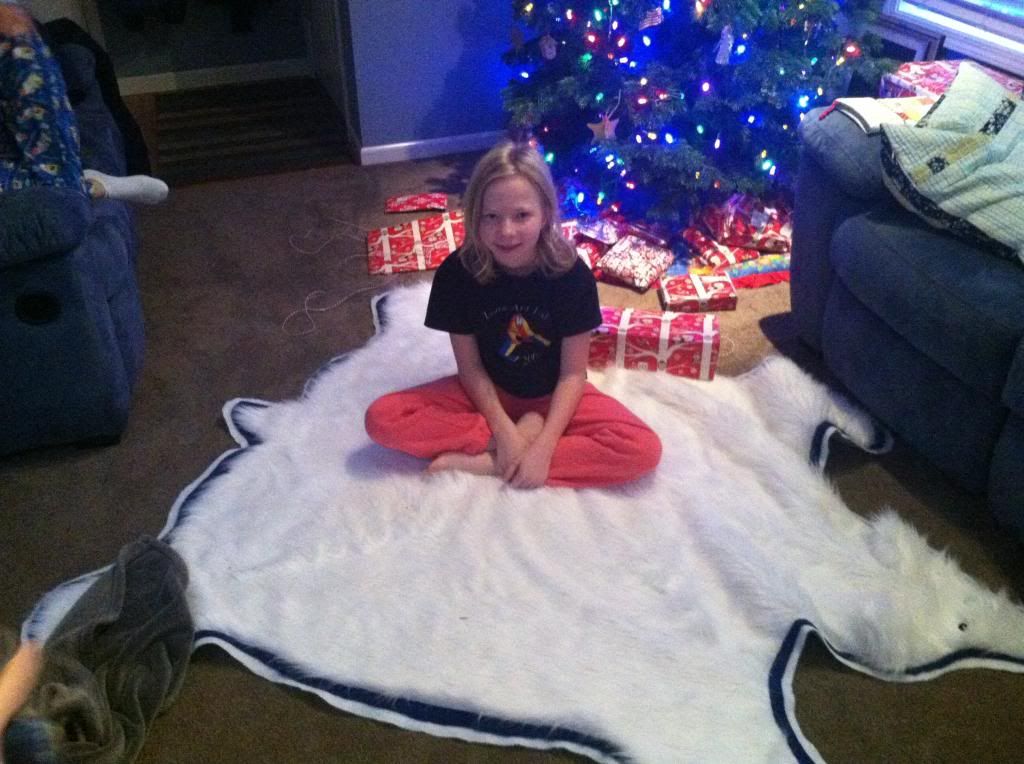 Jessie loves it! She keeps it on her bedroom floor and plays on it. I am so glad :) All of that hard work was worth it.
I brought the bear rug to my Portland Modern Quilt Guild meeting in January! It was a hit.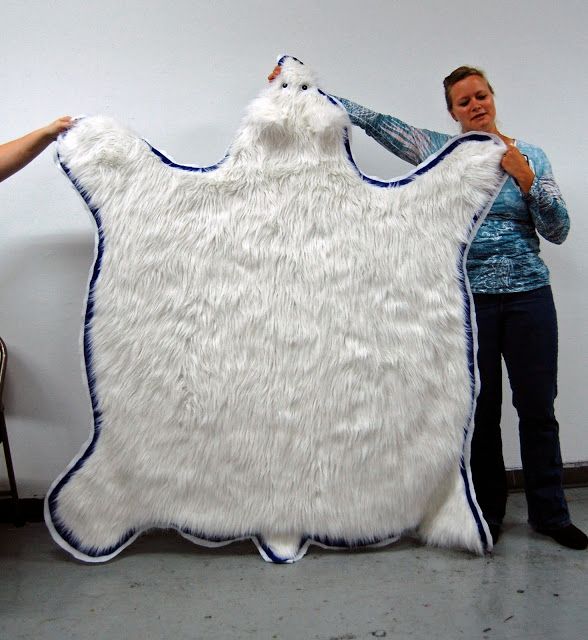 I borrowed these two pictures from the PMQG blog. The bear kept some of us warm during the meeting.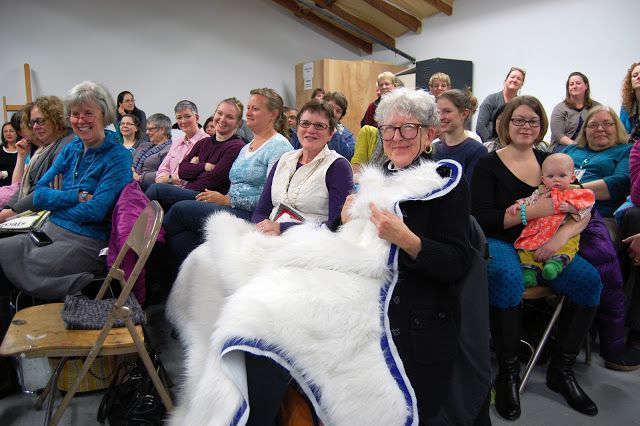 So the lesson I learned from all of this?? Don't take your husband to Fabric Depot!!!