So, I had about two months to make this quilt. My husband's brother Mat got married last week out in Washington D.C., and I of course, had to make him a quilt. I have been dying to make a quilt like the one at Hyacinth Quilt Designs. Go look at her
Modern Courthouse Steps
and tell me you don't want to make one too!
I am in love with Navy right now, I am adding it to all of my quilts lately. It's a manly color right? I knew I couldn't go wrong with it. It started out small. I wanted to add a pop of color, so I chose lime green. I dug out all of the navy and gray from my stash and cut 2-1/4" strips from the fabrics.
I added a few rows a day.
I got to where I liked the size and decided to add a border.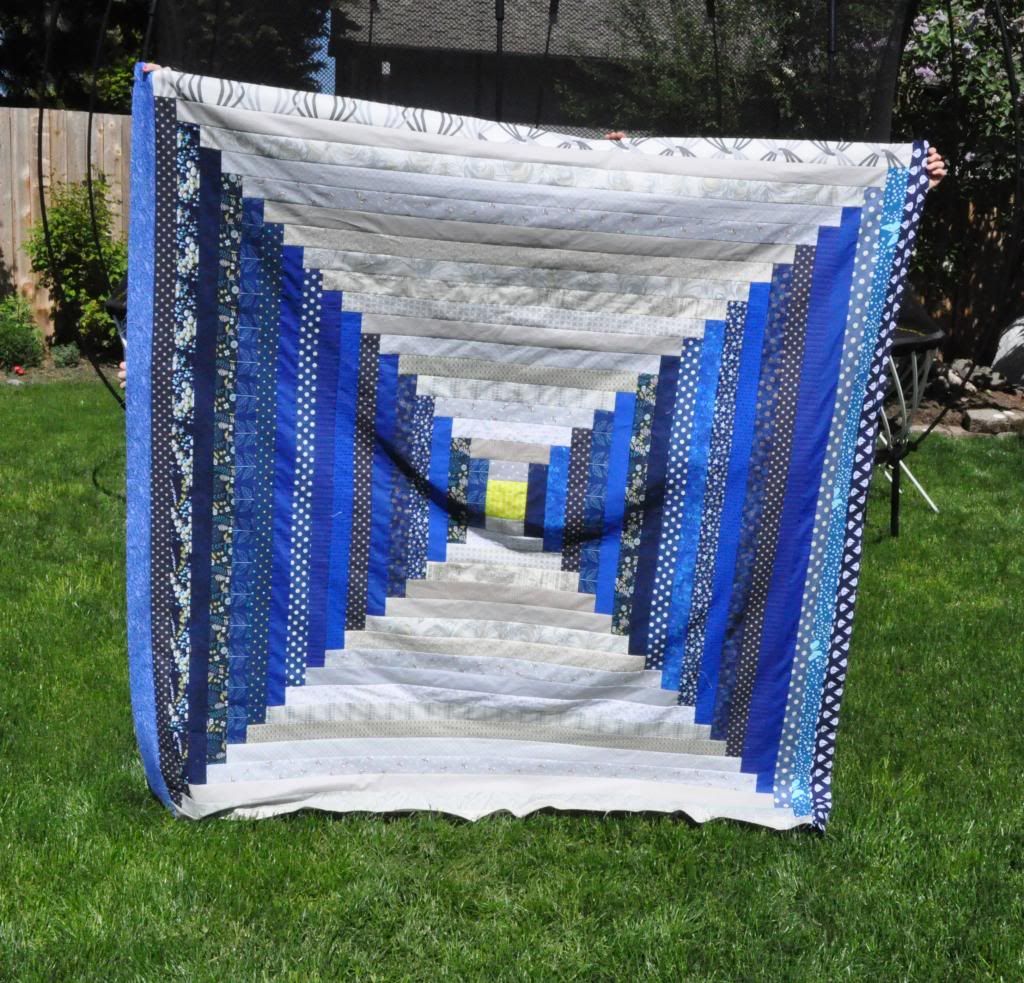 I added another skinny 1/2" lime green border all of the way around and then swapped the border colors to be opposite. My husband suggested it saying it gave the "pyramids" a base. Good choice!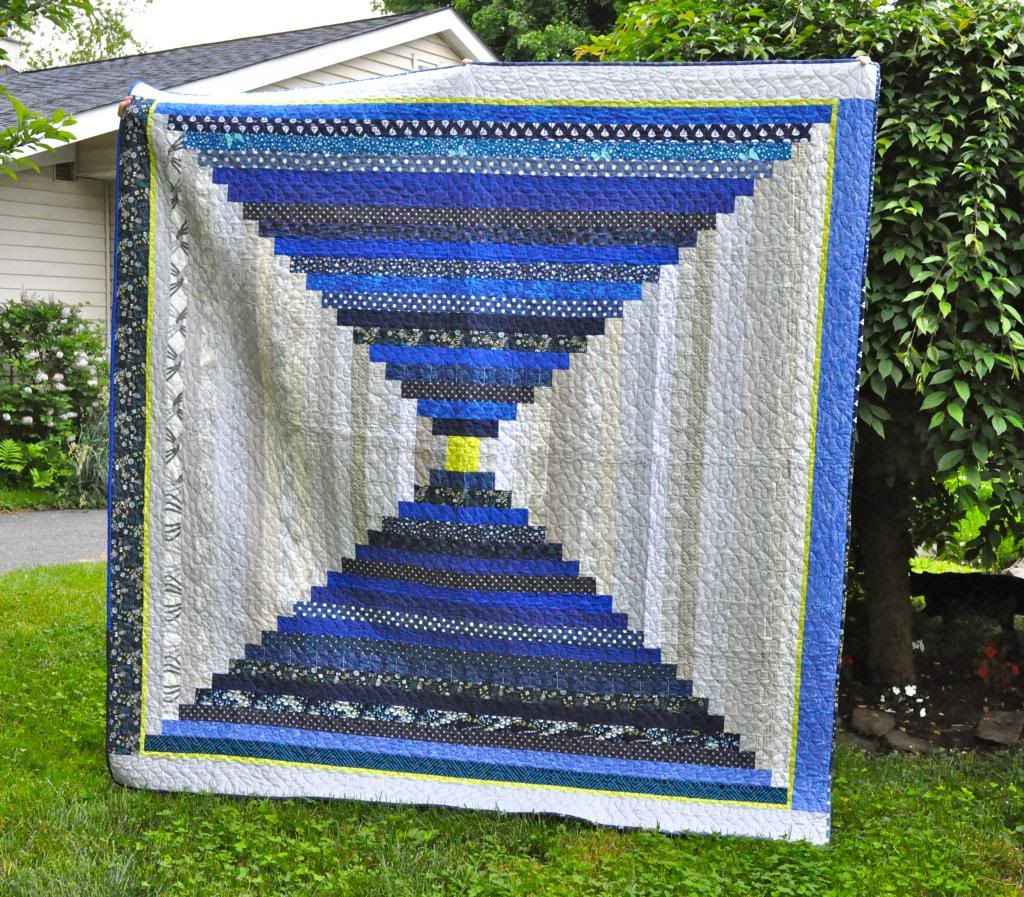 I used up my leftover navy strips and made them into the binding.
I had a lot of fun quilting this quilt too!
Mat and Amber loved their quilt, it was so fun to make, and I finished the binding on the airplane, I was so glad to have it done in time!