I have a friend who is getting married very soon, so I whipped up these pillows this week for her. They are both from the
Pillow Pop!
book.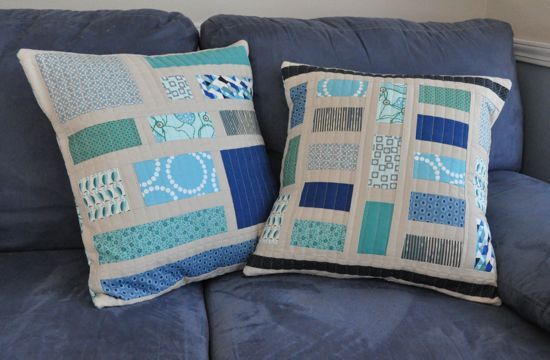 After I made them, I realized they match my couches perfectly... perhaps I need to make more?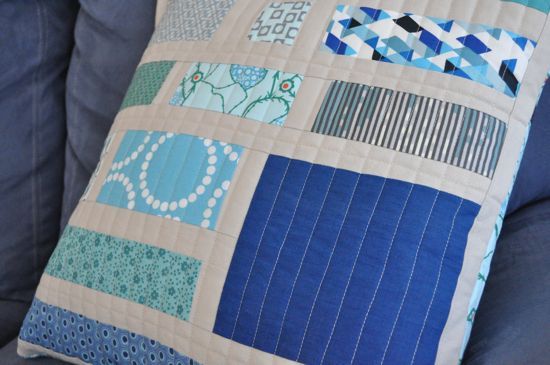 I wanted more of a blue blue, than an aqua blue for these pillows, I chose 12 different prints from my stash, including some Kaffe Fasset shot cottons. I love the shot cottons! For the neutral color, I used a natural linen. I love the look of linens for home decor, very comfortable and relaxed.
For the quilting, I used a tan thread and did straight line quilting about 1" apart, I just eyeballed it.
And for the back of the pillows I used this cool Anna Marie Horner Field Study print, I love it! It's fun to look at, and has a few pops of red in it. These pillows are both 20"x 20", so they are big! My kind of pillow :)