I've been busy this past week! It helps when I actually get to stay home for a week, and not be gone all weekend like we were in June and July. On Instagram last week
Camille Roskelley
started a quilt along, using her pattern On A Whim. Why not join right?? I pulled out fabrics I've been saving for the perfect project, Pam Kitty Morning. It's bright and very happy... perfect!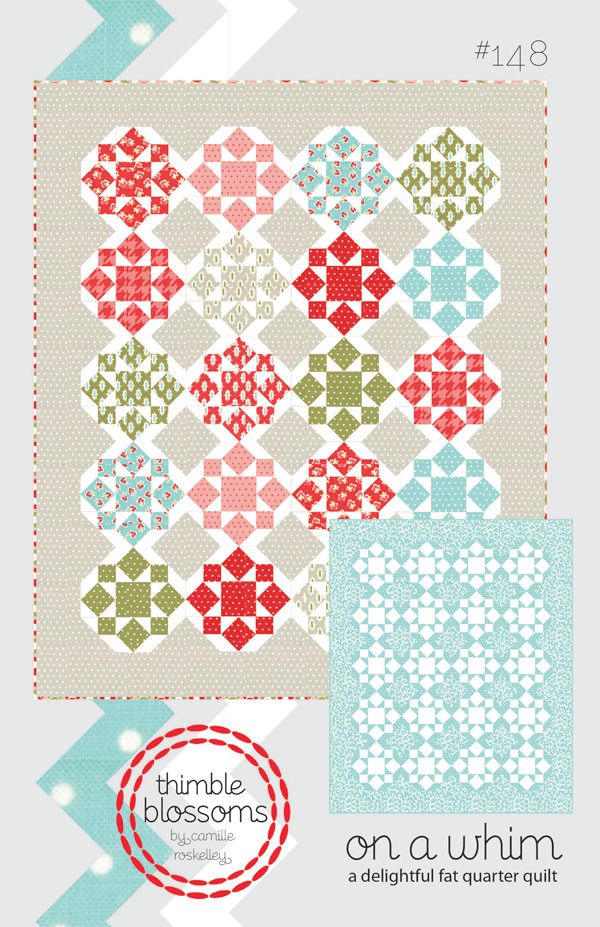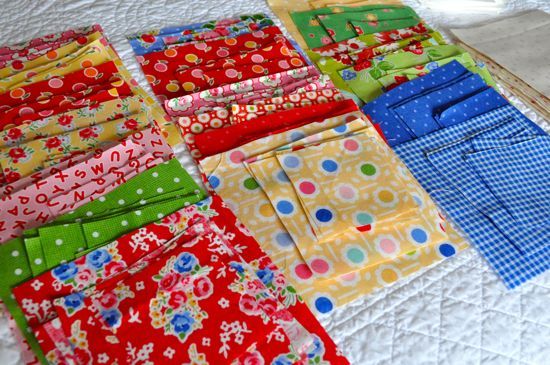 I started cutting and cutting, and got a few blocks sewn together.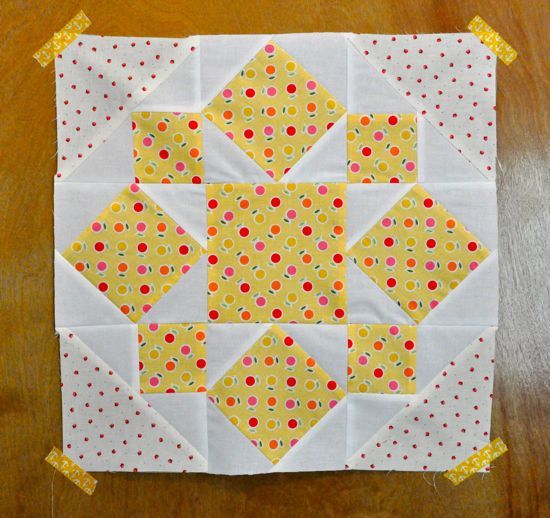 This yellow print is my favorite one, so I had to make it first! It's the perfect sunny yellow.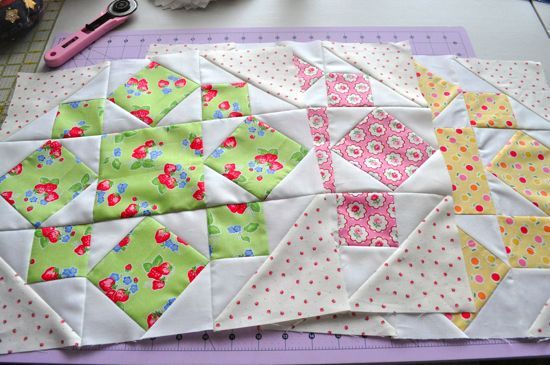 The corner fabrics on the blocks is an adorable itty bitty strawberry fabric.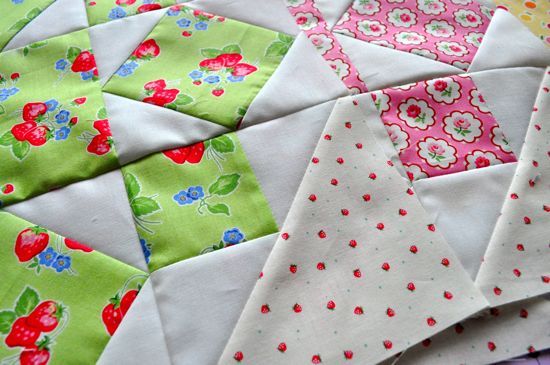 Everything is now cut out and I just need to piece the remaining blocks together!
I also started a
Pow Wow quilt
a few months back and have been slowly working on it. I finally got all 99 blocks sewn together. A suggestion on the pattern was as you are trimming off the corners, to sew the leftover triangles together to make half square triangles. I did that, and now have 396 half square triangles haha! A whole other quilt can be made now, I love that I didn't waste them.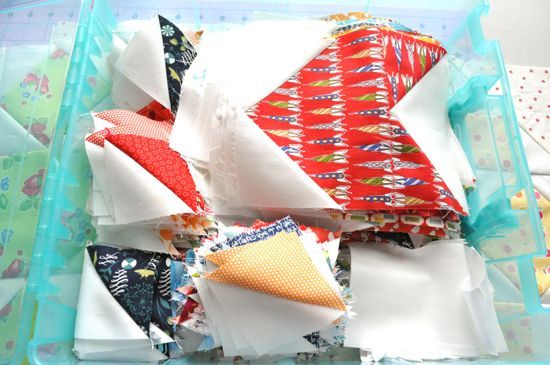 And finally the
Portland Modern Quilt Guild
I am a member of is having a meetup this weekend! We were asked to make a tote bag for a swap, and here is what I made for that swap. The guild gave us each a big piece of Robert Kaufman chambray. It reminded me of summertime and picnics, so I made scrappy log cabin blocks and pieced them into a large tote bag. I can't wait for this weekend!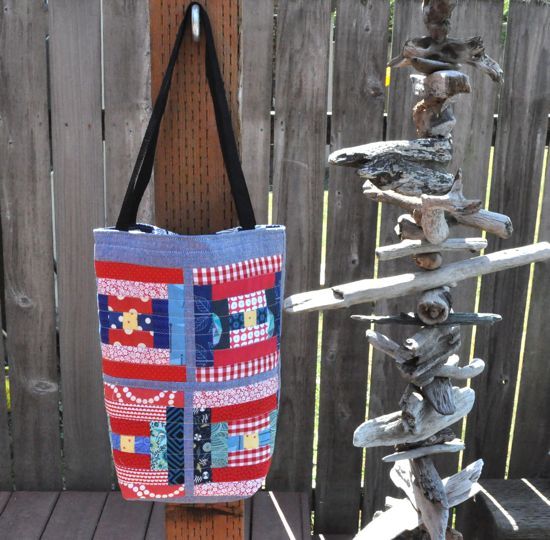 Linking up with Freshly Pieced for WIP Wednesday: