I've been hoarding fabric again, this time it was Liberty of London tana lawns. They are beautiful, colorful, and soft. Since the fabric is pretty spendy, I have collected small pieces, and joined in on a swap, where we all bought one yard, cut it into fat eighths, and traded them, so we all got lots of different pieces. It was a good way to do it!
So, after all of that, I decided on a quilt pattern. This pattern was perfect for small pieces, and the overall design has a big impact. The pattern is from a book by Sarah Fielke called
Hand Quilted with Love
. I'm a huge fan of Sarah's patterns! This went together so well.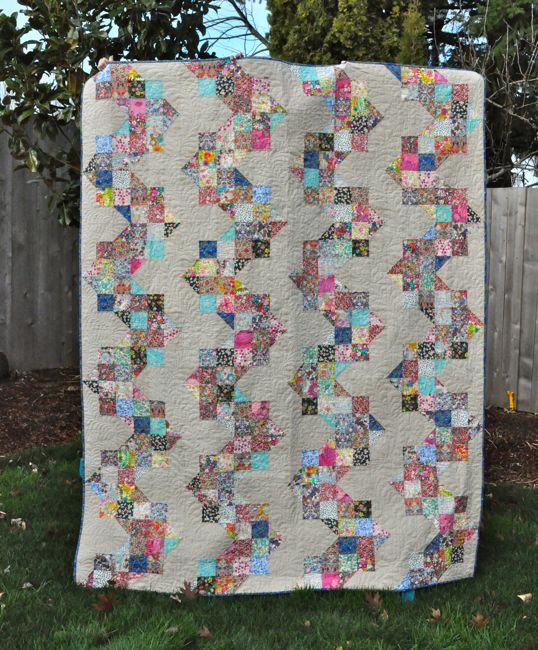 Along with the Liberty of London fabric, I needed a neutral. I decided on Robert Kaufman Essex Linen in Natural. It is linen, so it's somewhat rough feeling, and I liked the difference in the feel of them. It gives it lots of texture.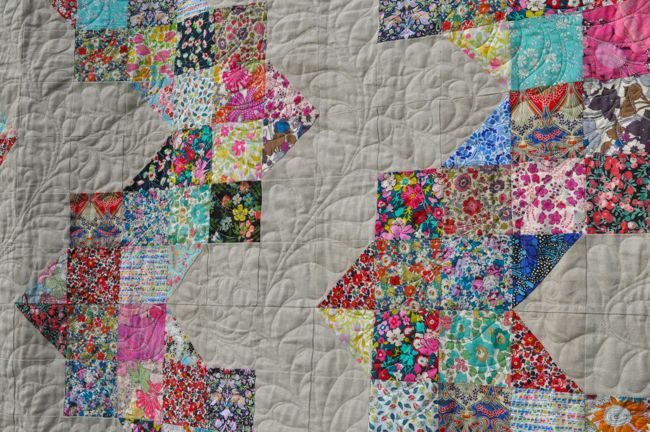 My friend Christina who blogs at
The Sometimes Crafter
, quilted it for me. I love her feathers, and she did a beautiful job, thanks Christina!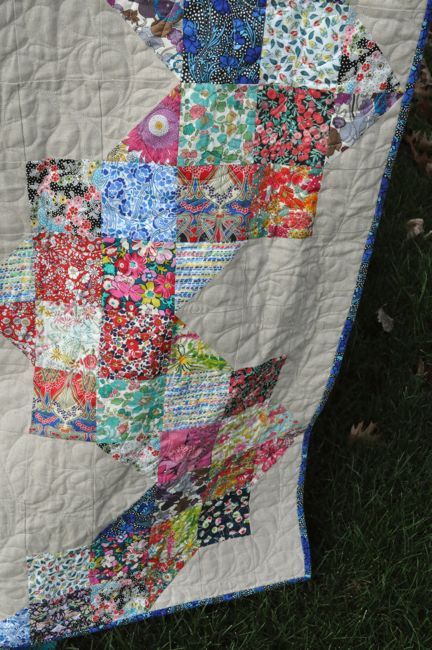 I am keeping this quilt for me, I love it! Do you have some Liberty of London fabric, what are you doing with it??