I finished my Schnibbles quilt yesterday. The pattern is called Gazebo. I love it, it is so cute. I hung it in Jessie's room on her wall. All of our bedrooms have vaulted ceilings. Perfect to hang quilts on in my opinion.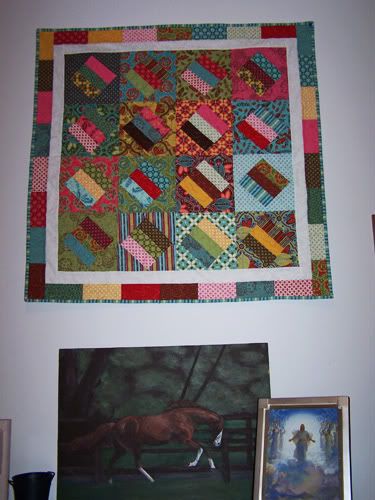 I made my first attempt to free motion quilt on this one. I got a new sewing machine a few weeks ago, and it has that feature yay! It was kind of fun to do, it sure isn't perfect, but it's a start at least.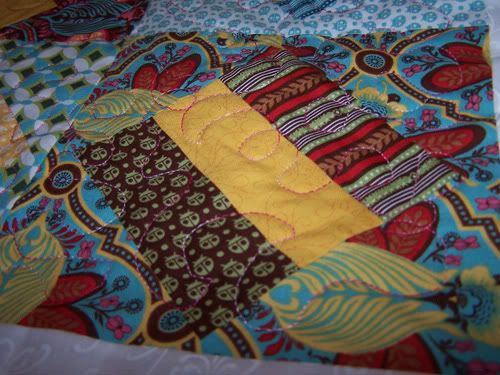 Also, this was stitched a few months ago. It's Little House Needleworks, Pure in Heart. I finished it into a big pinkeep. I gave it to my friend for Christmas. I like how it turned out!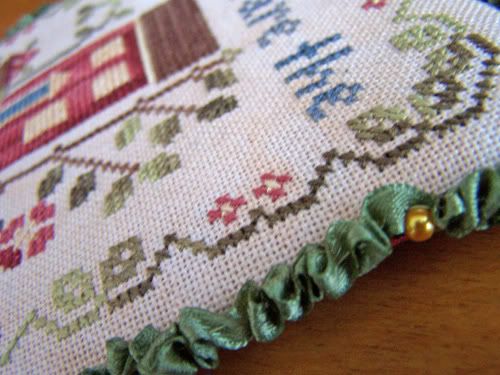 Portland has been getting so much snow. Well, really it's a few inches. But for Portland, that is a lot! The kids have had all week off of school because of it :) Here's Jessie making a snow angel! Fun!!