It's all about Shangri-la fabric today. Shangri-la is a fabric line from Moda that came out a few years ago. It is designed by the 3 Sisters. Pretty much everything they design is just gorgeous. This fabric has been my favorite line of theirs. I pulled out the quilt top I finished back in October. Tonight I am going to baste it, so I can get this off of my WIP list. Here is the backing, isn't it neat?? It's a big map.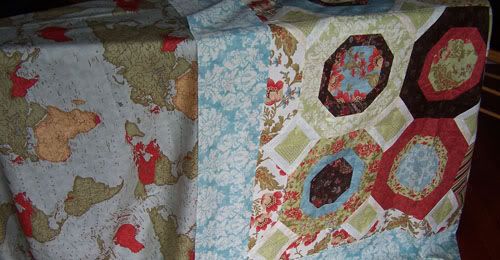 And I started another quilt using more of the Shangri-la fabric... I had a fat quarter pack of it, so I had lots :) The quilt pattern is called Summer Porch, and it's by Eleanor Burns. I have to say, I am so impressed with this book. It's spiral bound for one thing, and has lots of very thorough pictures and instructions. It's been so easy to make. There will be white sashing in between the rows and a white border. So summery!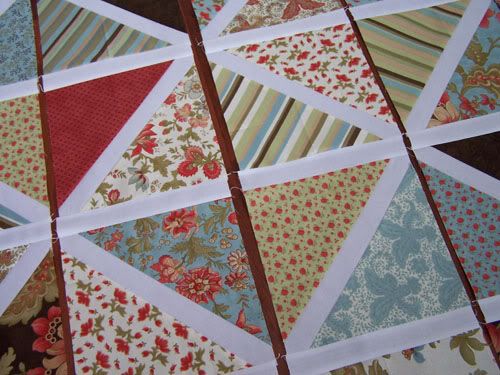 Off to get some dinner, and then basting... my back is going to be sore tonight haha :) Have a good evening!