For those of you who haven't been following the Schnibbles Quilts I've been making in the past year, here is a recap. Back in September of 2009 I was reading
Carrie Nelson's Blog
. She is a quilt designer, her business is called
Miss Rosie's Quilt Company
. She said that two ladies
Sinta
and
Sherri
are going to host a quilt a long, to make one Schnibble a month for a year. A
Schnibble
is a small quilt pattern that Carrie designs, she has dozens of these patterns. I love making Schnibbles, they use the 5" charm packs that Moda distributes, and since I always seem to buy charm packs, these quilts are right up my alley.
Here is what I made in the past year! (I linked them to the original posts if you want the information of what fabric I used)
September 2009:
Winter White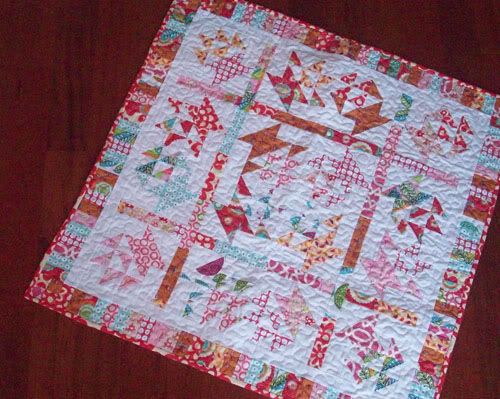 December 2009:
Tuffets
January 2010:
Madeline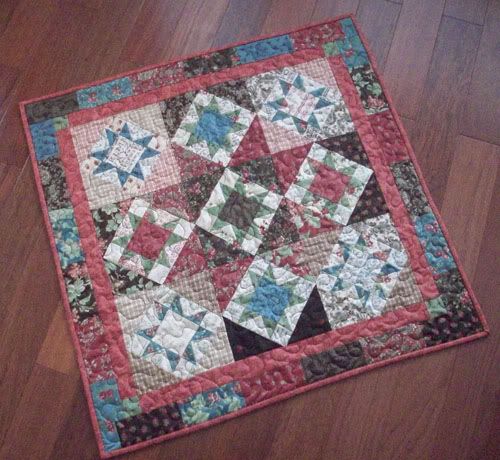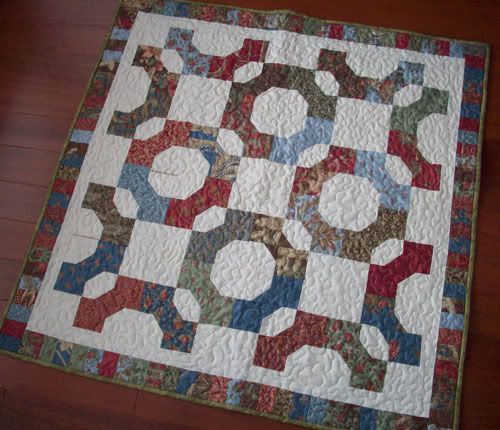 March 2010:
Roundabout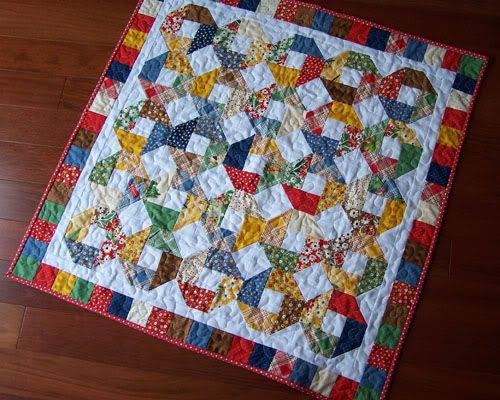 April 2010:
Tagalong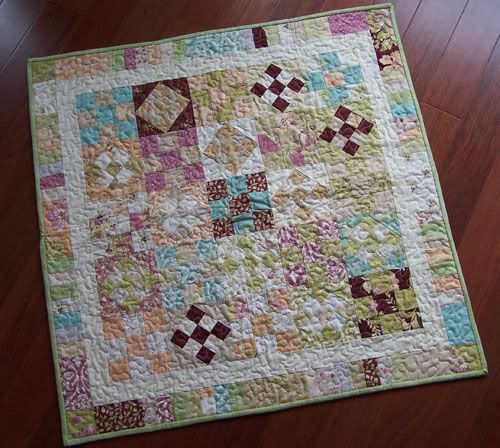 May 2010:
Nash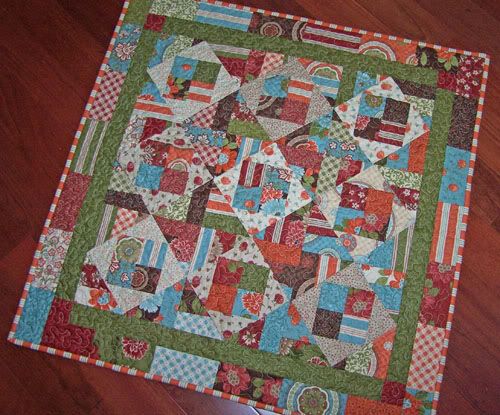 June 2010:
State Fair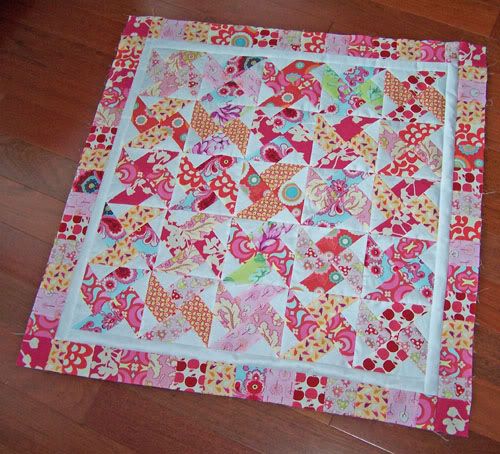 July 2010:
Joy Luck
August 2010:
Plan C
I have also completely finished (as in quilted and bound) almost all of them too, which is great! It has helped me get better at my free motion quilting. I am glad that I started this journey and stuck with it, I've learned a lot more about quilting and reading patterns. Thank goodness Carrie writes good instructions! Which one is your favorite? It's really hard to pick just one of them, but I think I like the June 2010 quilt State Fair the best, the fabric is just too fun.
My husband calls these "Toe Warmers" because he says they are kinda small and it can only fit over my toes… haha! What am I going to do with them all? Well, I've given a few of them away as gifts already. I plan to keep most of them and use them as table covers, or to hang on the wall, or just to sit and stare at. So, have I convinced you to go and try making a Schnibble??